This last week I completed a small 8″ x 8″ painting of Amelia Earhart. The piece was precipitated by a friend of mine asking if I'd be interested in taking part in an Art giveaway on Instagram. I decided to partake! To create the piece I looked up a whole bunch of photos of Amelia and ended up amalgamating a few photos. I've also been inspired by the portrait work of Phil Noto so I gathered some of his work for reference.
I wanted the piece to have a similar feel to the painting of Sir Winston Churchill that I created a while back during a portrait painting workshop my wife and I took at the Paint Spot in Edmonton with Oksana Zhelisko . It was a great time!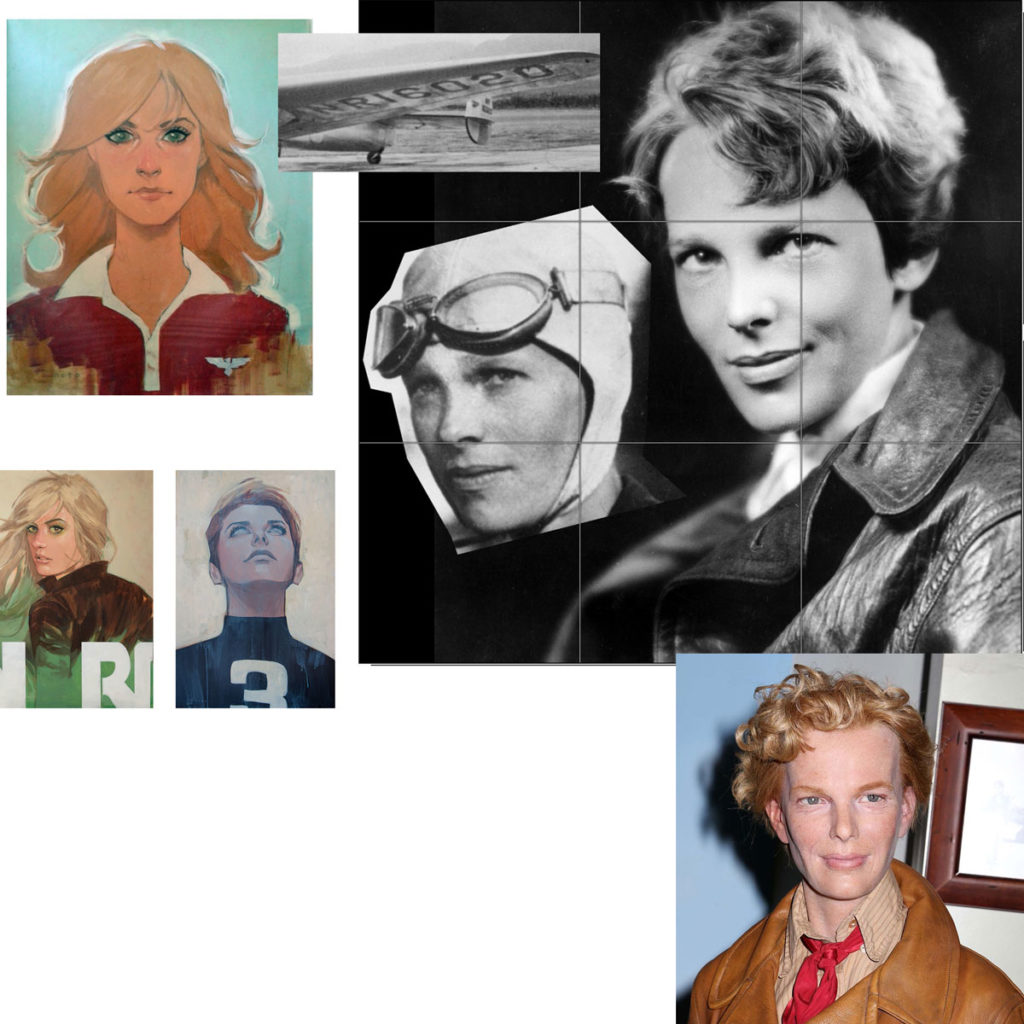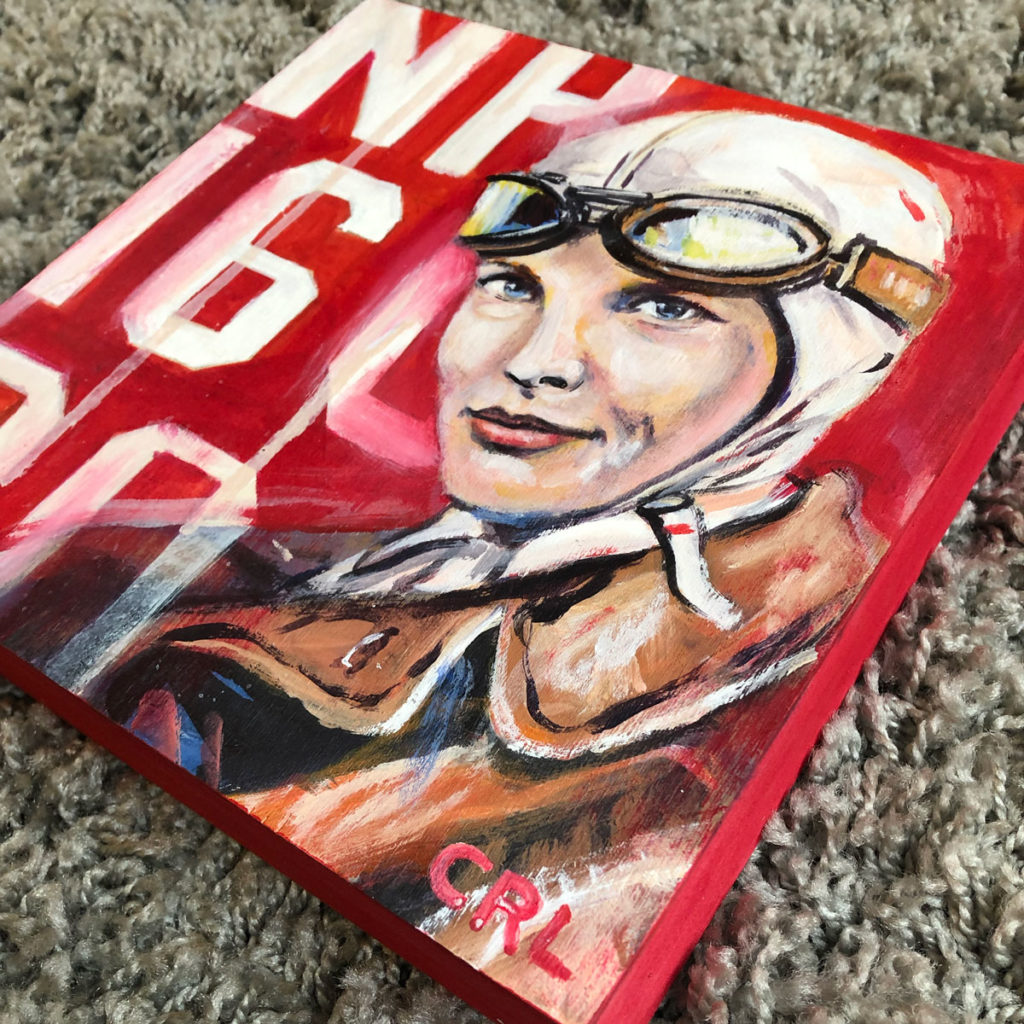 I created the piece using acrylics on wood panel. So much fun to dive into analog painting again! It's been a long time. I've been doing so much digital painting lately!
Amelia Earhart is a fascinating historic figure. She intrigues me. Where did she go? The numeric and letter forms in the background are from the wing of her Lockheed plane she was flying when she disappeared. The red touches on the colour of the Lockheed Vega 5B she had to land in Ireland after 15 hrs of treacherous flying across the Atlantic. What a spirit of adventure! Thinking on her passion and daring brought to mind the many women in my life who take on their own storms and challenges. My wife, my mother, my grandmothers – all amazing, strong courageous women. Whether battling cancer, striving to make a way in a male dominated industry, fighting for the rights of the marginalized, caring for family, fighting for life through a world war or simply dealing with the men in their lives – they are remarkable and to be admired. True, I don't know Amelia, but the spirit of her actions should inspire us.
I hope you like her. I really enjoyed myself and am finding a desire to do more work like this and the Sir Winston Churchill piece. What do you think? Should I pursue the creation of a series of paintings of historical figures? I have a mind to do the Queen of England in her younger years next. 🙂