Since I've recently closed my ETSY shop here is how to purchase a Wheel of Time, Stormlight Archive or other fanart print by Corey Lansdell. If you'd like to order a print, you can click the link in my Linktree which allows you to pay via Paypal. You can ACCESS MY LINKTREE HERE or click the link in my bio on Instagram or Twitter.
To see my work go to @thirdageart on instagram.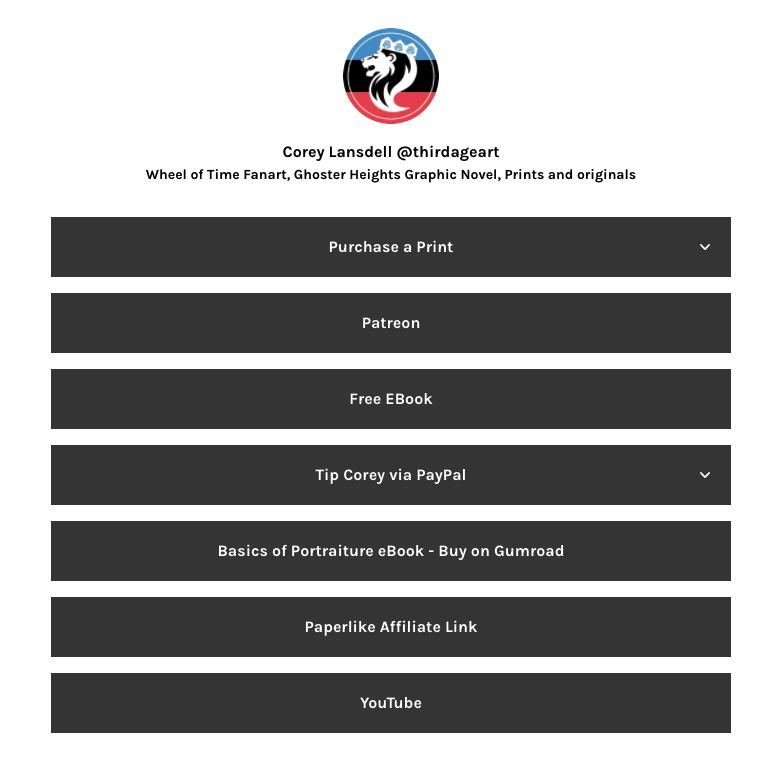 To purchase a print, click the Purchase a Print button.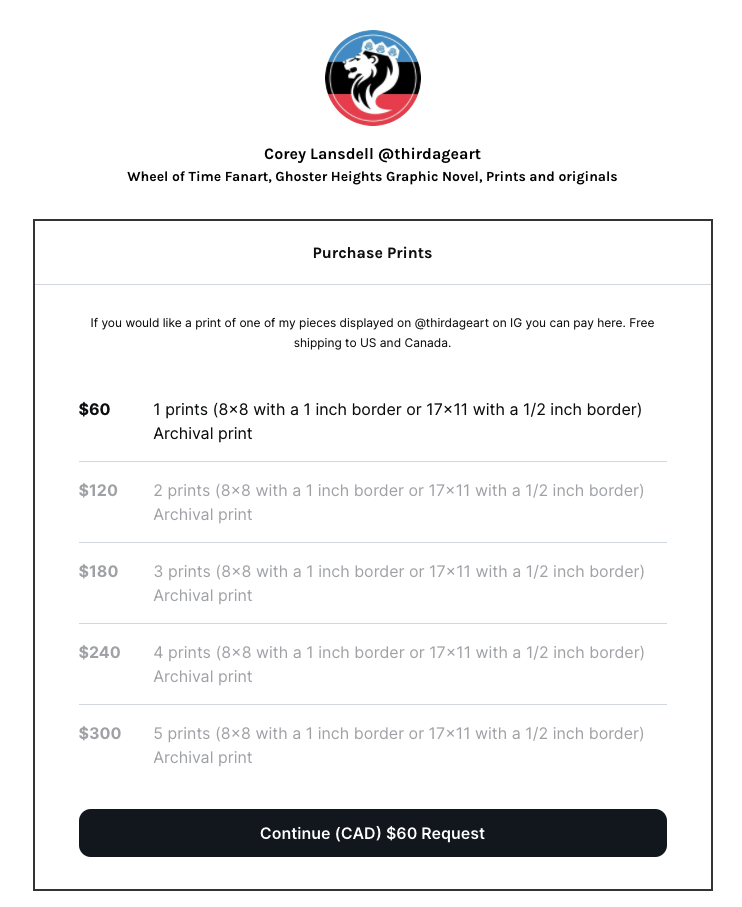 Once you select an option you will be able to enter your email address and include any instructions regarding the piece you would like. I will then follow up with you via email to complete the order.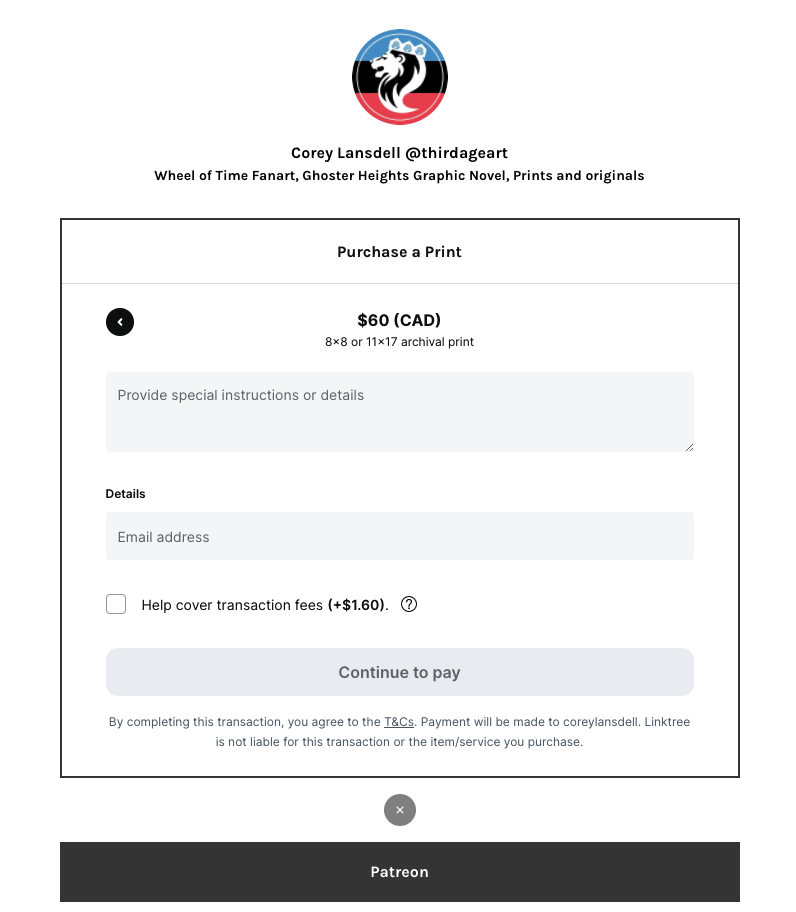 I will provide free shipping inside Canada or the United States.
If you would like to order more than one print, make sure you select the appropriate number via the menu. Shipping in Canada and the US is free. I package my shipments and send them out within 5 business days of receiving the order. To make a specific request not listed here send me a direct message via Instagram.
To see a comprehensive list of my artwork go to my Instagram @thirdageart. If you are unsure what is a purchasable piece. Please send me a direct message.